Golf
Golf on panoramic courses
in a class of its own
You will fall in love with this golf region "at one stroke" and then play many more strokes. The best golf courses in the region are quick and easy to reach. They are among the top addresses in golf. Playing golf here is a special experience simply because of the magnificent location of the courses, embedded in the panorama of the Sauerland.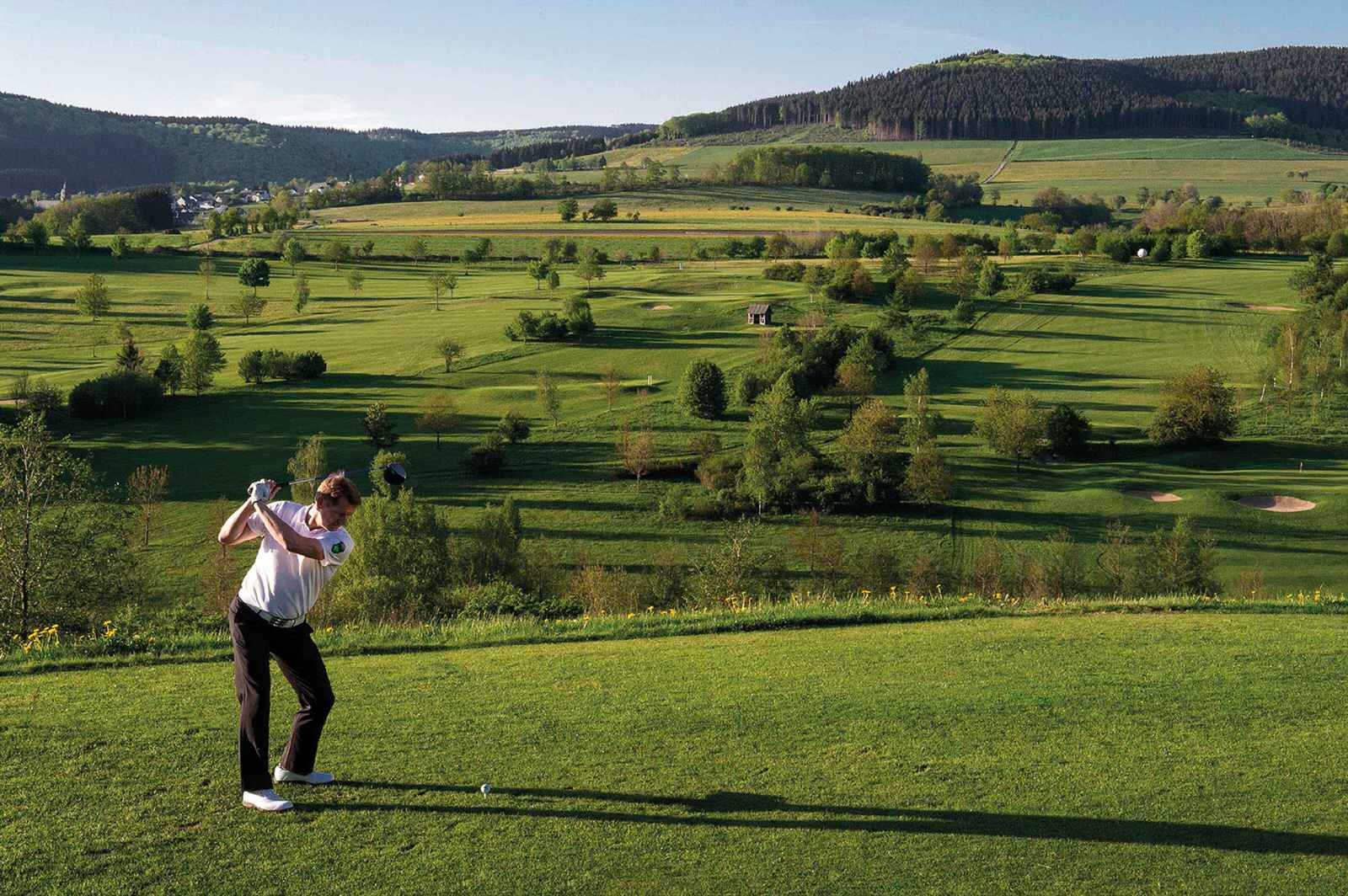 The Golf Course in Winkhausen
The Sauerland's only 27-hole golf course
Enjoy the view of the mighty Wilzenberg, which stands in the south of the beautiful golf course. The 27-hole golf course offers ambitious golfers three nine-hole sub-courses in addition to a 6-hole short course for beginners, on a total of 120 hectares of magnificent green. The adjacent golf café invites you to get together after the game and enjoy culinary delights.
The golf course in the Repetal
Golfclub Repetal Südsauerland e.V.
"Golf club to feel good" is the credo of the club, which has existed since 1991. The golf course in the beautiful Repetal captivates with its impressive view. 18 challenges await the friends of the green on this "not easy, but fair" golf course.
Golf courses
Other recommended golf courses in the region
The Golf Family Special
At the golf course in Winkhausen
Golf is exciting for all ages and above all a special family experience. The Schmallenberg Golf Club therefore has special offers for families with children. From lessons for the whole family to special practice weeks for children up to the age of 18, everyone will find their new favourite sport here.
Golf courses
On holiday to your golf license
Mr Gabriel runs the golf school of the Golfclub Schmallenberg at the golf course in Winkhausen. Use his expertise to improve your stance or your handicap. Achieve course maturity during a holiday or improve your putting.