Dream away
Take care of yourself. Because your rhythm of life ultimately determines your quality of life. Rest and relaxation promote your health, make you look vital and increase your well-being. Wellness and SPA are always in season. The "Stars in the Sauerland" offer you recreation in a class of its own. With beautifully designed swimming pools, exclusive saunas and relaxation areas, a variety of cosmetic and massage offers.
Use your stay for lasting regeneration, treat your body and soul to what they need. Yoga and other relaxation techniques are a great way to learn how to deal with yourself mindfully at home.
Swimming pools
Enjoy the weightlessness in the water. Most of the hotels in the "Stars in the Sauerland" have beautiful swimming pools at the heart of their wellness area. From the outdoor brine pool in the garden to the columned hall, everything is represented here. Everything for your wellness and SPA stay.
Rest areas
Places to daydream
Here you can laze around in style. The special surroundings of the relaxation areas of the "Sterne im Sauerland" are guaranteed to capture you and carry away stress and everyday life. Read a good book, listen to music or just go on a daydream journey - anything that does you good is desired and welcome.

Literally let your soul dangle / © Sterne im Sauerland - Hotel Diedrich
Sauna
Relaxed sweating
Regular sauna-goers know it: every sauna session is doubly good for the body! It provides total relaxation and also strengthens the immune system.
Which sauna type are you? At the stars in the Sauerland there is a wide range of different saunas, from Finnish to organic to steam bath. Beautiful rest areas await you afterwards to trace the warmth in your body and relax further deeply. A treat!
You don't have any sauna experience yet? Click on the button to access a checklist with tips and advice for your first sauna session. In addition, the hosts in our SPA departments are always available to help you with any questions you may have. Well, how about a premiere?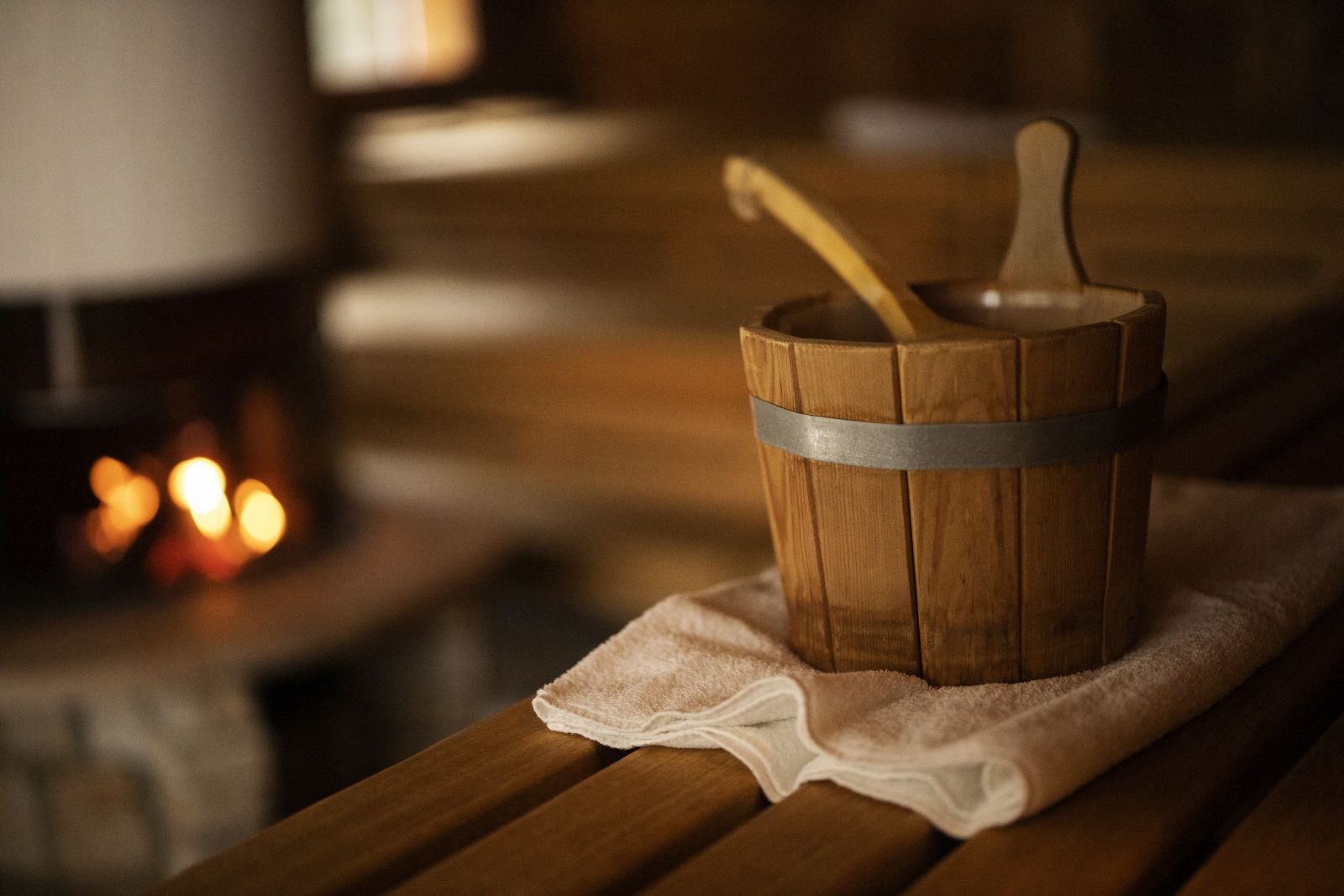 Yoga
Stress ease
Give yourself a break from thinking. Rebalance body and mind and learn relaxation rituals and stress reduction in everyday life. A popular approach to sustainable well-being is yoga. Discover this fascinating technique for yourself, discover the retreat in your body.
The stars in the Sauerland offer you other relaxation techniques or gymnastics classes in addition to yoga courses.

Yoga for inner balance / © Sterne im Sauerland - Hotel Diedrich
Massages
A touch pampers the soul
Do you know the feeling when your muscles are tense and tired after a long week at work? When every muscle calls out for relaxation after sporting activity? And the wonderful impression after a massage when you are allowed to be pleasantly sleepy and completely relaxed? At the Sternen im Sauerland you are always in the best hands when it comes to massages and or Ayurvedic treatments. Make the most of this pleasant feeling for as long as possible. After all, you have all this under one roof and no longer have to go out the door.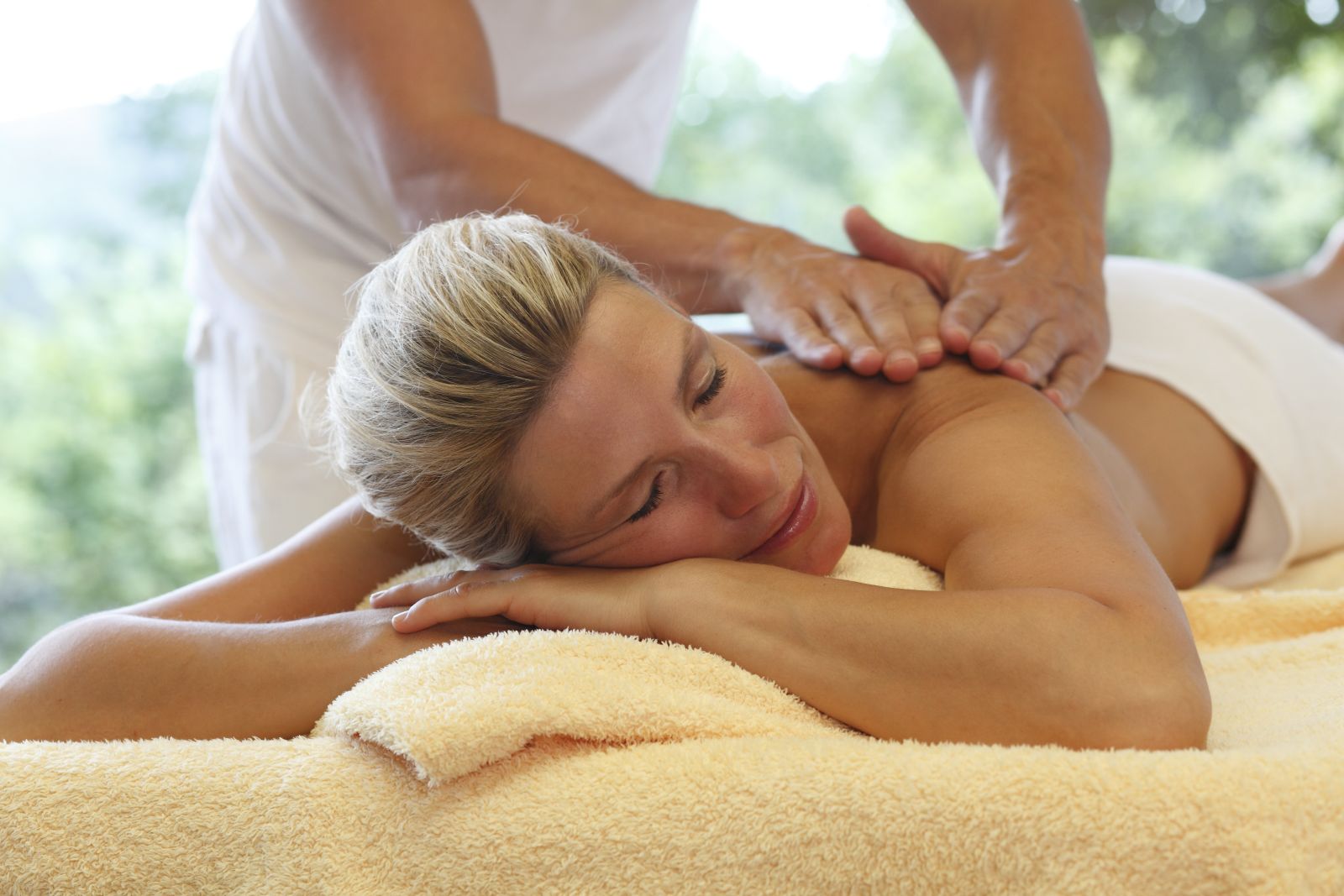 Cosmetics
Emphasise beauty
Perfectly manicured fingernails, a well-groomed face and décolleté, discreet make-up for a natural look. Is this how you want your appearance to be? But unfortunately you don't have enough time in your everyday life? Then let yourself be pampered during your stay at Die Sterne im Sauerland. It simply feels good to be expertly cared for and looked after. And you're sure to get one or two tips that will also help you at home.